The Power of Kombucha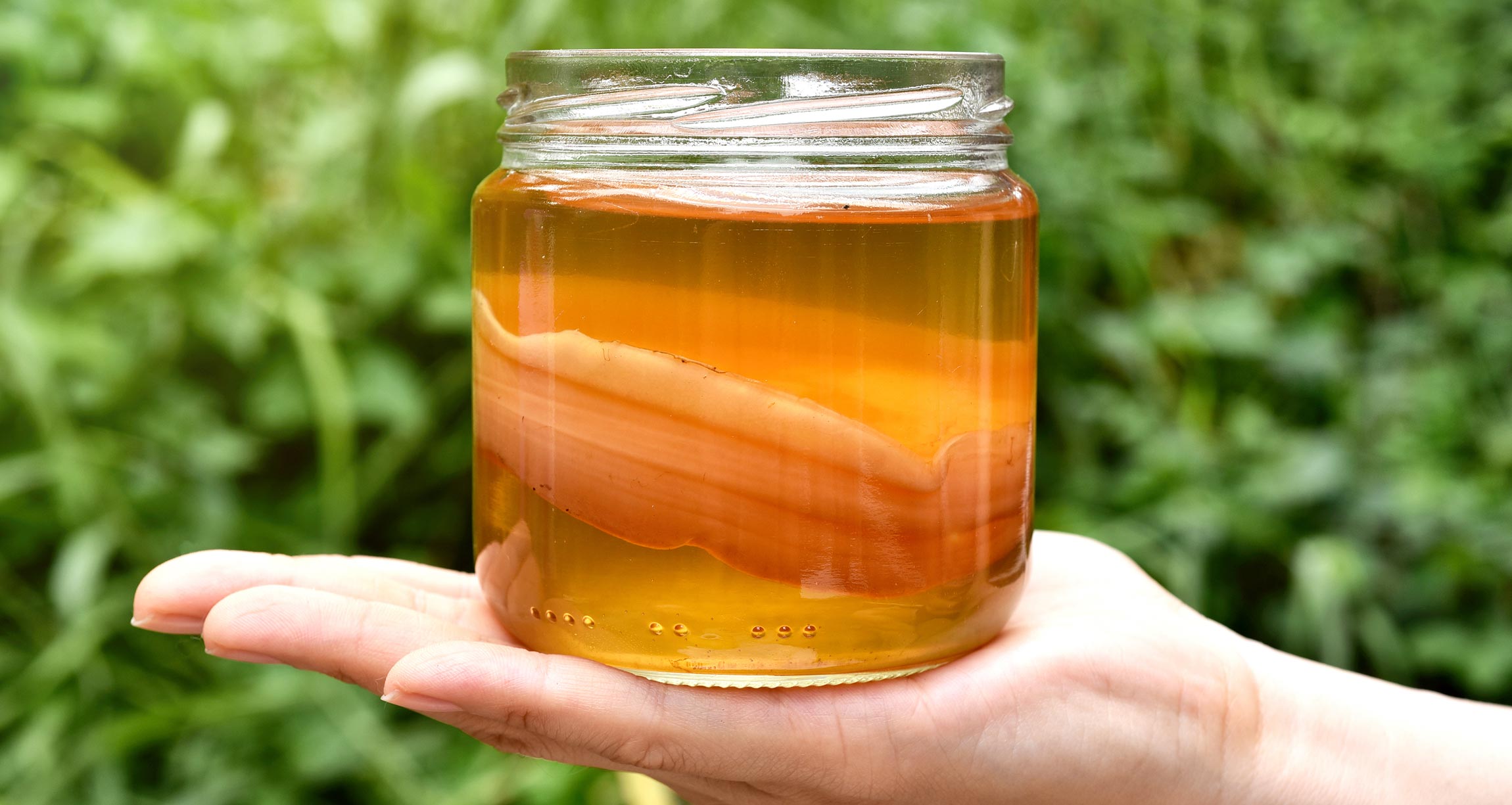 Kombucha is a fermented tea beverage with great health benefits for your heart, brain and especially your gut. Due to the fermenting process in making kombucha, it contains a large amount of living healthy bacteria known as probiotics. These bacteria line your digestive tract and support your immune system as they absorb nutrients and fight infection and illness. Originating in the Far East over 2000 years ago, it is known as the "Immortal Health Elixir". Since 80% of our immune system is located in our gut and the digestive system is the second largest part of our neurological system, it is no surprise that the gut is considered the "second brain" Just a "gut feeling"? Regularly drinking Kombucha is a great addition to maintaining peak immune health in addition to eating a whole foods based diet.
While we lack certainty, an impressive body of studies do suggest that kombucha tea could have

antimicrobial, energizing, and detoxification effects.

And it may even

help prevent disease, including cancer, heart disease, and type 2 diabetes.
For example:
You can purchase Kombucha at just about any grocery store. You can also make it yourself very easily in about a two-three week period.
Purchase

a bottle of raw, unflavored kombucha.
OPTIONAL STEP:

Make 1 cup of

black or green tea

. While the water is hot, add 1-2 tablespoons white sugar. Mix until the sugar is thoroughly dissolved, then cool completely to room temperature. While this step is not critical to the process, adding a cup of sweet tea to the bottle of ready-made kombucha gives the yeast and bacteria

additional food to consume

during the process of growing a new culture. Learn more about

choosing the best ingredients for making kombucha tea

.
Pour

the raw kombucha and the cooled tea into a glass jar.

Cover

the jar with a tight-weave dish towel or a paper coffee filter.

Secure

the covering with a tight rubber band.

Ferment

the tea in a warm spot, 68-85ºF, out of direct sunlight, for about 7 days.
After a week, it is common to see a baby SCOBY developing across the surface of the liquid. A new SCOBY starts off as a clear film or blob and then slowly become less translucent, more white, and thicker as time goes on.

If no signs of SCOBY development appear after 3 weeks, discard the batch and start over. We recommend waiting until the SCOBY is at least ¼-inch thick before using it to brew the first batch of kombucha tea. Reaching that thickness may take up to 30 days

.

Retain

the kombucha tea and the new SCOBY for making your first batch of kombucha and then follow our instructions on kombucha tea at home.
STEP #2
You will need a large 2 quart glass jar, never use metal or plastic.
Bring 8 cups of filtered water to a boil.
Steep 3-4 tea bags of
unflavored
black(preferable), green or white tea for appr 10 minutes.
Add 1/2 cup sugar, for the scoby to consume as food.
Let cool to body temperature, add your scoby and 1 cup kombucha from scoby farm.
Cover jar with a coffee filter or paper towel and secure with a rubber band to keep flies, etc out while brewing.
Place tea in a warm, dark place.
STEP #3
Your scoby will now go to work turning that sweet tea into Kombucha. The process can take 5-30 days depending on the temperature and other factors. After a few days you should notice a new "baby" scoby forming. A few more days later you may notice a faint vinegar smell, signaling that your brew is fermenting. After a couple of weeks you can sample with straw or wooden spoon, but remember to be patient, good things are happening in there.
STEP #4
When you are satisfied with the flavor, you can now transfer the "booch" to sanitized smaller individual bottles with caps to enhance the fizz. With clean hands, carefully remove your scoby and 1 -1/2 cup kombucha to original scoby container. Cover with cloth and your ready for your next batch. This where you can have the option of flavoring your booch. Just add 20% of your favorite flavored organic juice. Set your sealed, filled bottles out at room temp for a few days to promote carbonation and flavor. You can leave them for a few days or week, then refrigerate them and enjoy!
Kombucha can also be used as a base for salad dressings and sauces.